Mountain Crust Catering announces they are now expanding their coverage area and will offer catering services to Fort Collins, Colorado Springs, and the Mountains in addition to their catering service in Denver. This is big news to any Colorado resident who has heard about the exciting catering services offered but lived out of the service range. Now, the company offers its unique and innovative catering services for your next special event. Pizza lovers in Colorado will now able to try the wood-fired pizza everyone seems to be talking about.
Wood-Fired Pizza Made Fresh
When founder Ryan Mclean decided to take a chance and begin a pizza catering business with the help of his trusty fully restored catering truck called Ole Blue, he never imagined his company would soon blow up, once word got around about a wood-fire pizza catering service that delivered delicious pizza in style. The company offers buffet-style pizza services, friendly staff, and food delivered in one of their well-loved and fully restored classic trucks that have been converted into catering mobiles.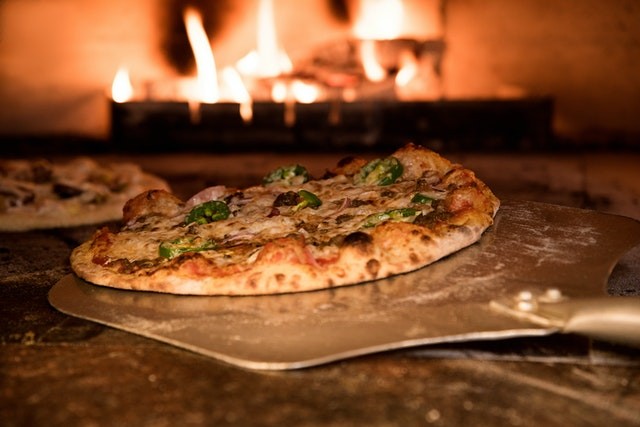 Offering a wide variety of delectable wood-fired pizzas, seasonal appetizers, large salads, and hearty, home-cooked entrees, people living in the Mountains, Colorado Springs, and Fort Collins areas can now take advantage of this popular pizza company's catering services and enjoy a day or night of festivities, a unique catering experience, and all the comfort food, for any type of special event.
Due to their recent success, and the addition of another catering truck, the company has made the important decision to expand to other areas of Colorado and provide their unique catering services that people can't stop talking about.
A Unique Catering Service
This Colorado-based company has quickly made a name for themselves, offering a wood-fire pizza catering service for corporate events, family reunions, weddings, birthday parties, and more. During a time when many people are doing their celebrating at home, Mountain Crust can provide an entertaining event that's full of memorable food and a beautiful classic catering truck, at prices that are surprisingly affordable.
This is a company that's known for their wood-fired pizza, but they serve a wide variety of food, including hearty homecooked meals such as mac and cheese, chicken cordon bleu, and healthy meal options such as grilled chicken and seasonal veggies. Their appetizers, large salads, and customizable pizza options are just a few reasons they're crushing the competition. Mountain Crust has also earned a reputation for their excellent customer service, great energy, and pizza that's to die for. Pizza lovers can now celebrate using this exciting catering service that offers a totally new pizza eating experience, complete with all the trimmings.
Offering a Wider Coverage Area is Big News for Pizza Lovers
If you've always wanted to try Mountain Crust Catering but you lived just outside their coverage range, now's your chance. MCP now offers services in the Mountains, Fort Collins, and Colorado Springs, so now, you can enjoy fantastic pizza, excellent service, and a way to make your special event even more memorable.

Media Contact:
Website: https://www.mountaincrust.com/
Email: party@mountaincrust.com
Phone: 720.515.0917